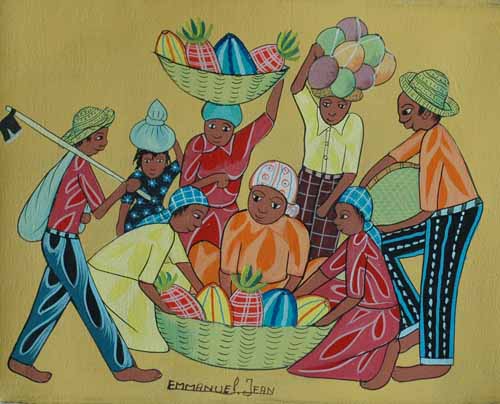 #2975. Jean Emmanuel
8x10" Acrylic on canvas
"Marche" 2013
$125 framed in wood, painted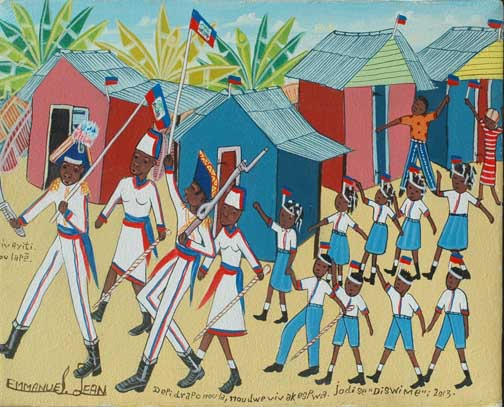 #3041 Jean Emmanuel
"Parade for Hope"
8x10" Acrylic on canvas
2013 $125 framed in painted wood
*detail below

" Since you have the flag (the future) we need life, with hope. Today is 'diswime"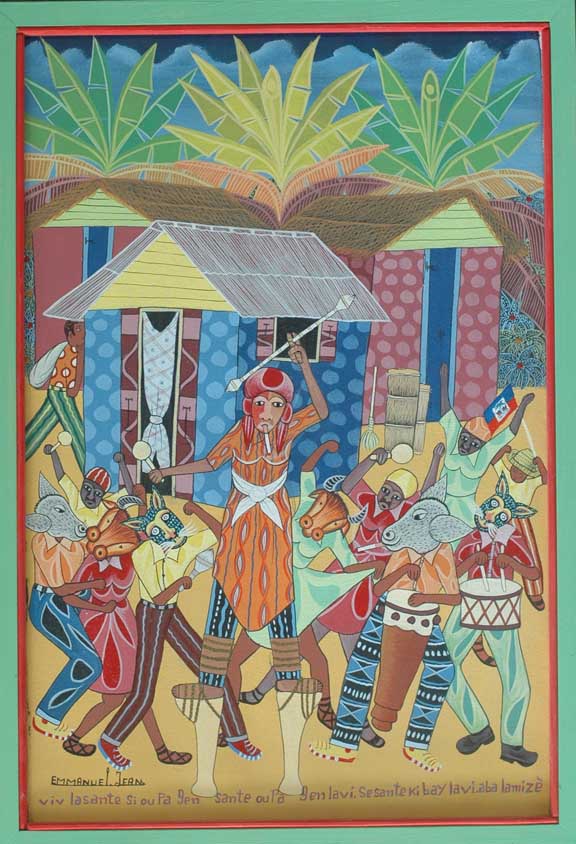 #jnmsante Emmanuel Jean
"Sante" 24x16 acrylic on canvas
2010 $700 framed in painted wood
SOLD
*details below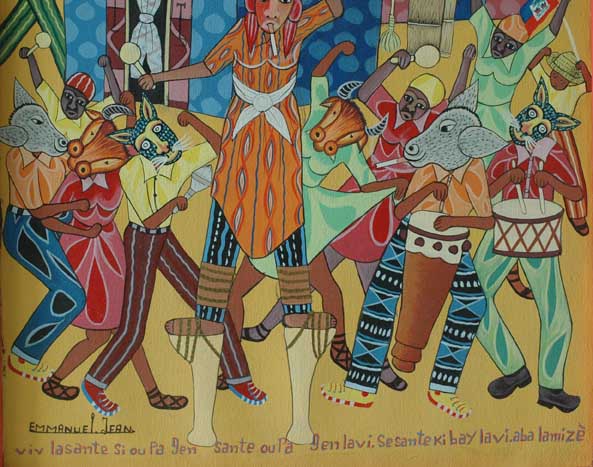 " Vive Health. If you don't have good health, you don't have life. Down with misery"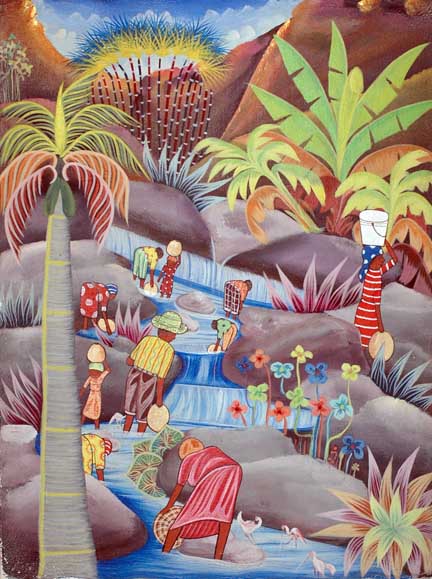 #3037 Emmanuel Jean
16x12" Acrylic on canvas
2013 " Cascade"
$175 framed in painted wood.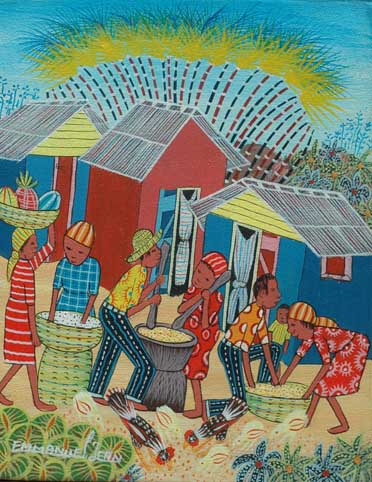 #3042 Emmanuel Jean
"Fe Cassave"
10x8" Acrylic on canvas
2013 $125 framed in wood