#1853 St. Pierre Toussaint
24x34 acrylic on canvas
untitled
1985 $1800 framed
SOLD May 2008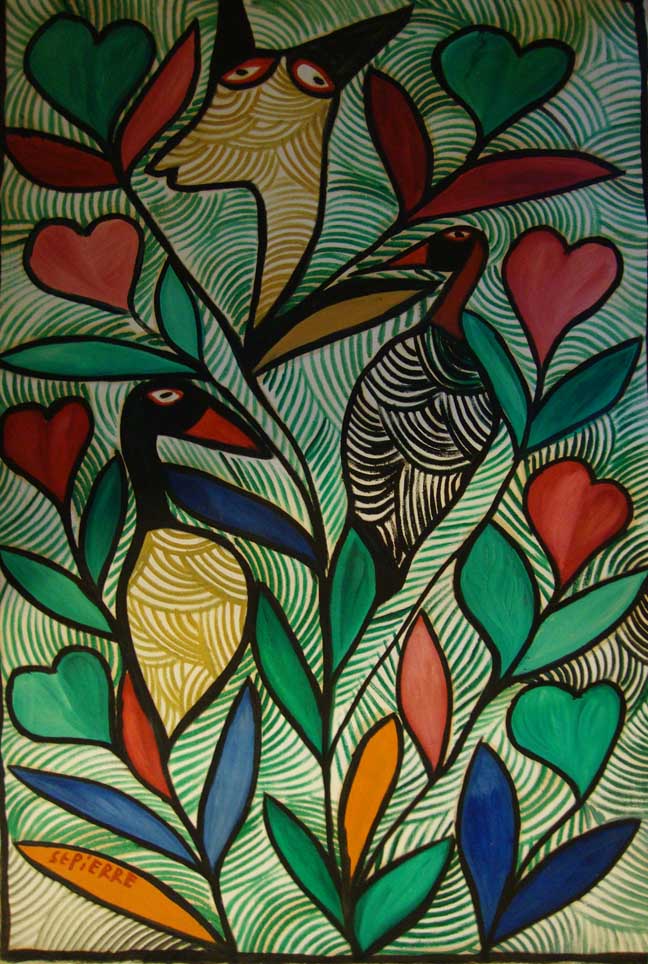 #STWT St. Pierre of Kenscoff
36x24" Oil on canvas
"Wazo" 1970's
$1200 stretched, not framed
*not a great picture but I'll bet the painting is wonderful in person.
Haitian Art...
is something special. That is because it was created in Haiti, an extraordinary and
unique place in the galaxy.
The art will infuse your space with positive energy, and at the same time, you will be helping Haitians, because the more art we sell, the more money we can give them.
If you cannot buy a painting right now, I suggest making a donation to
FONDAM, HAITI
They are doing wonderful work in Haiti. Give them $50 or $20
They will thank you.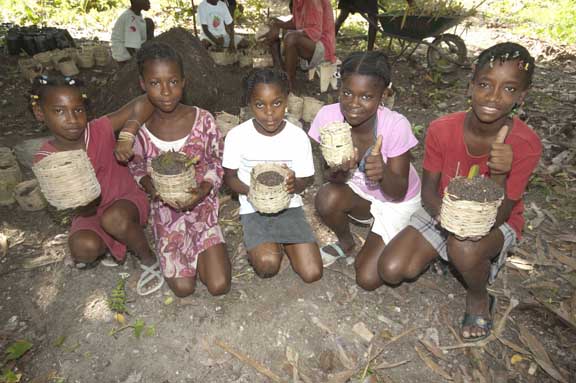 Fondam, Haiti: teenagers learning to plant
photo © Bill Bollendorf 2010